---
---
NPET Vacuum Sealer
Like to buy a lot of food at one time, or need to store prepared meals and leftovers, but it is difficult to keep them fresh? At this time, you need a vacuum sealer, which can effectively increase the shelf life of food and prevent freezer burn.
Optional Modes: Dry/Moist Mode; Vacuum&Seal Mode; Only Seal Mode; Manual Vacuum Mode
Note: When not in use, please keep the lid unlocked to avoid deforming the foam gasket and affecting the sealing effect.
Rating: 110W 120VAC 60Hz

Vacuum Power: -0.75 Bar

Air Evacuation Volume: 9L/Min

Sealing Bar: 2.5mm

Net Weight: 3.1pounds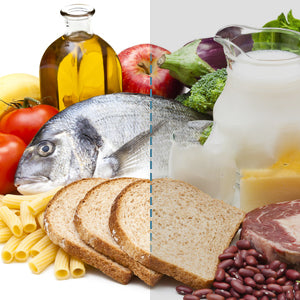 Effectively Increase Food Shelf Life
Our vacuum sealer sucks the air out and seals the bags with the heat sealer that maintains the food aroma, freshness, and taste of food to the greatest extent;
This kind of vacuum-sealed storage method can keep vegetables and meat fresh 5 times longer than the common zipper bags, which saves time, money, and space.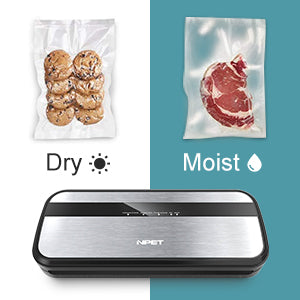 Seals Dry or Moist Food
Dry / Moist mode can be selected based on the food type for optimal sealing;
The automatic one-touch operation and indicator LED light of this vacuum sealer provide a user-friendly experience for you.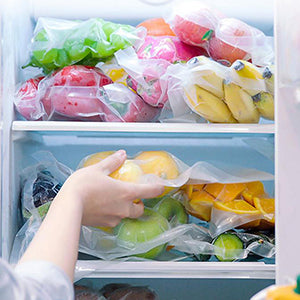 Prevent Freezer-Burn, Moisture & Air
Improper wrapping will allow air to enter and cause freezer burn and food to go bad;
With our vacuum sealer, food can be stored longer and reduce these problems, which saves money and time.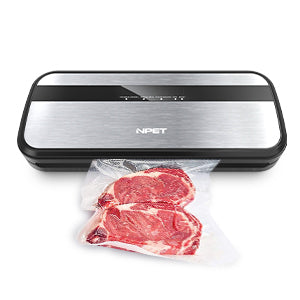 Good Vacuum & Seal Ability
Powerful vacuum capacity of 75 kPa for an optimal vacuum level of sealed bags (Max. width for vacuum sealing bags: 11.81 inches);
After extracting the air from the bag, the heat sealing strips make sure to reach an air-tight seal;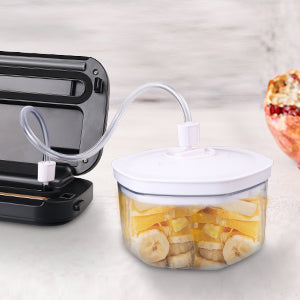 External Vacuum Function
The vacuum sealer comes with a vacuum suction port feature, you can use the vacuum tube we provided to vacuum the vacuum jars, containers, and garment compact bags.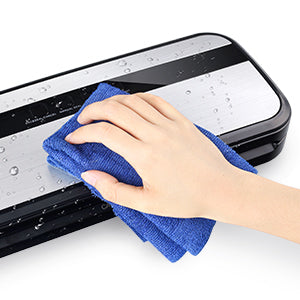 Easy to Clean
It is recommended to use a mild soap and damp cloth to wipe away food residue or around components;
To ensure optimum performance and food safety, please wipe and clean the equipment after each use to prolong the service life.
---