---
---
More Fun with NPET Shin Guards - Make sure you have the best soccer shin guards before you take the field again.
Choose the Best Soccer Shin Guards, the Fantasy Team will be!
Family Time
Great Gifts ideas For your kids,
Designed for your kids,vibrant Pattern Design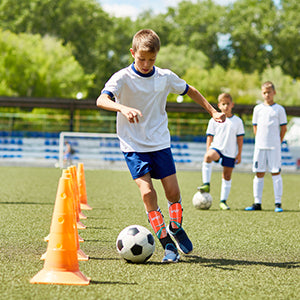 Best for Training
Comfortable during intense games or training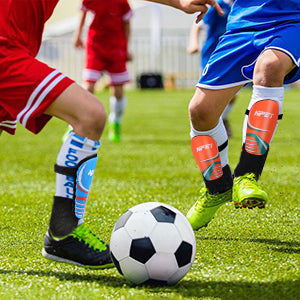 Intense Game
both flexibility and sufficient protection.
Features:
⚽ 【Unique Material & Best Touching】: The NPET shin guards soccer is Great Creative Ideas deisgn. with Updated material Bring your Kids Best touching feelings. With lightweight Soft shin pads are ultra-durable and suitable for consistent The outside of the shin guard needs to consist of hard material. This front plate frequently will include a tough plastic or carbon-fiber material. Ultra Soft shin guards for youth With 3MM EVA Core Tech PP Shell

⚽ 【Best Construction & Great Fun】:NPET COOL Ankle Protection Design- Soccer Shin Guards Shell is made of a special technology that makes it soft and more flexible, All the hard tackles and heavy impacts should all be absorbed by the shin guard without it warping or breaking. Your shin guard is more secure and will stay in place during the entire game. With This Kids Soccer Shin Guards Come With confidemce your Kids Will never miss a great Game!

⚽ 【Compfy Combine Protection Guards】: The Best Soft and Protection Both Points all together for this Soccer Shin Guards. provide Great Protection for your kids. This is a great soccer shin guard designed with a high-density shell. It ensures your constant protection under regular play conditions. When you running and defense no worry about the position and skills to finish the best tecnicas with shin guards, no worry to the battle! Like a part of your body, you won't feel it when Running!

⚽ 【Best Game shin guards Ever】: Not all the shin guards got the protection with the function to make best game experience. If you want to find the best protection for a young player, this model may very well be what you have been searching for. These soccer shin guards from NPET we are providing the best for the kids Especially for the training season. the Shin guards style is the best choice for the parents for their children. ssafty and compy with the speed shin guards.

⚽ 【Best choice ever】: Performance Shin Guards comes with adjustable strap closure on the back of the shin guards. This is thanks to their construction with durable starps. born for the game and the soccer. No worry about the after sales cause we will provide you the best service ever that other brand can not offer to you. get it home now the styles is unique and bright color for the kids. Anything needed Just contact the customer service. I can sure you will get happy choice form us!
---