---
---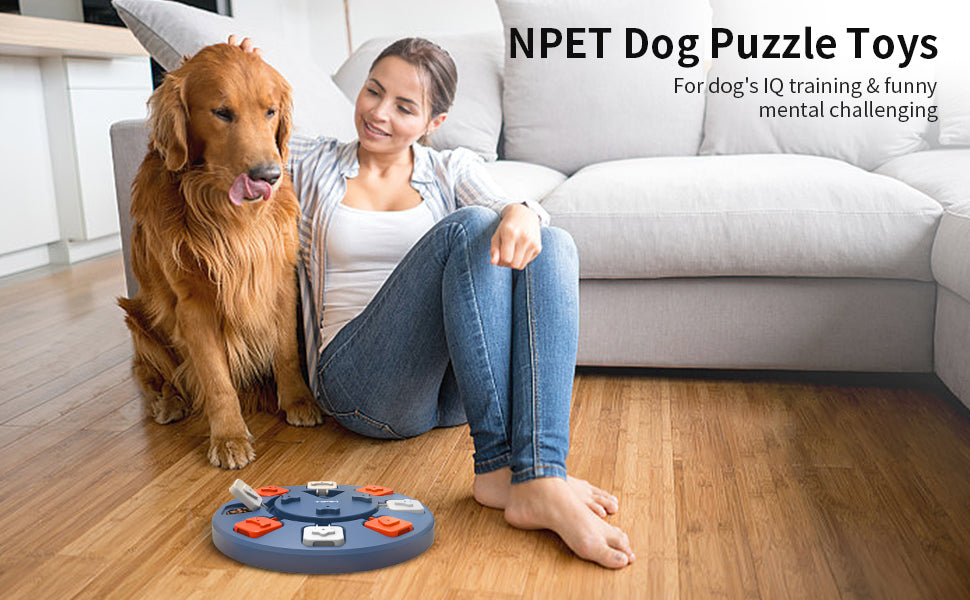 2022 NPET New Released Interactive Dog Puzzle Toy
14 flipping and sliding treat compartments

Fights boredom & reduces destructive behavior

Works best with small treats or kibble

No removable parts for safer play

Easy to clean with soap & water

BPA-free, safe material

Durable composite material

Which Level is Most Suitable for Your Dogs?
Level 1 - Beginner
A great way to introduce your pup to problem-solving and puzzle games with easy flipping and sliding actions.
Level 2 - Intermediate
Has added obstacles that require your dog to combine actions to get their reward.
Level 3 - Advanced
Challenges your dog to learn sequential steps to find their treat using more complex steps.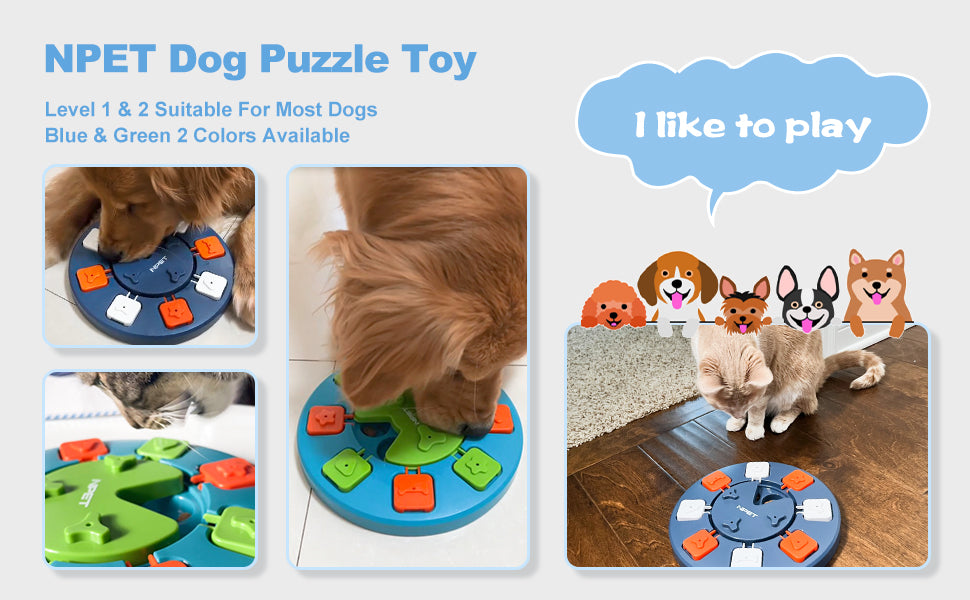 ---
Great price!
It great for for keeping my dog busy, he absolutely loves trying to take out treats. Also, it's very well made and seems durable.
This one is awesome!
Purchased this puzzle as it seemed to be an appropriate level for her age. My dog can use it for a long time. When she grows up, she would easily slide the pieces and gobble the treats.
I bought this because it was recommended to me by a friend.
For a beginner to puzzle toys it's perfect. My dog love puzzle games and get super excited about finding the treats. She always has the best naps after playing with this.