---
---
Material: 100% Natural Rubber, Non-toxic

Condition: New & tough durable

Features: Teeth cleaning, chewing, training

Size: 3.1 in x 5.7 x 1.9 in; Weight: 0.66lb

Washing Guide: Hand wash in water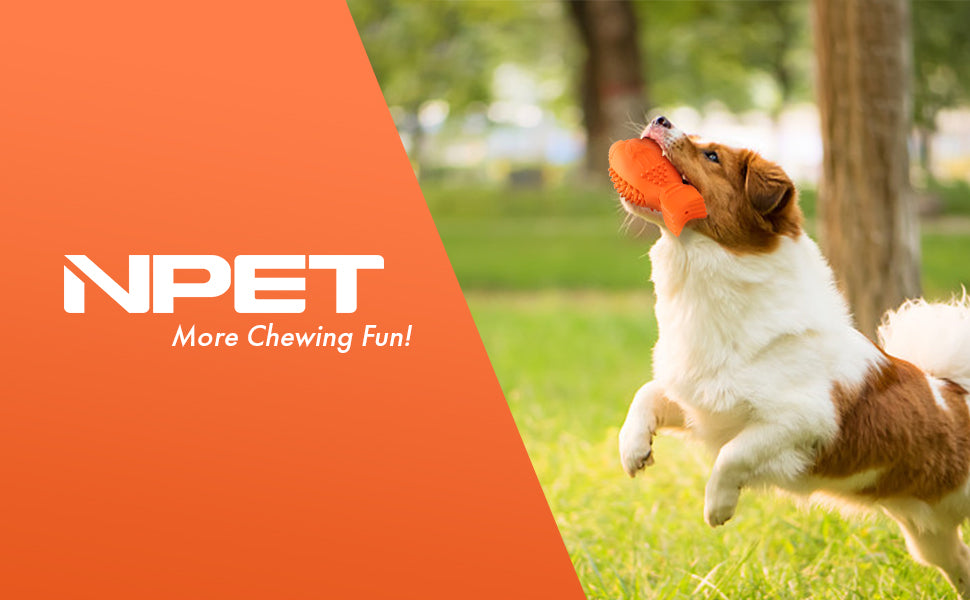 NPET Tough Durable Dog Squeaky Toys For Aggressive Chewers
Unique Design Meets Dogs Instinctual Need
No matter what breed or age of dog they are, they are always full of energy. Durable Dog Squeaky Toys toy can release the energy of dogs and help to solve problems like chewing, separation anxiety, teething, boredom, training, barking, and more.
Why do you choose NPET durable & squeaky dog toys?
Reduce dogs' boredom time and release the energy of dogs.

Non-toxic natural rubber materials to ensure safe play.

Squeaks can easily attract the dogs' attention and make it more fun.

Develop healthy chewing habits and solve destructive behavior.

Special raised parts can help teeth cleaning.

Irregular jumping and rolling increase the fun of playing.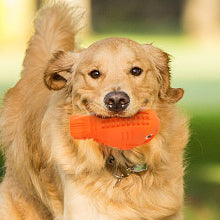 Stimulate Mental & Physical
Designed with a built-in squeaker, NPET dog squeaky toys can attract dogs' interest. It's important to keep your dog happy and healthy. NPET helps provide mental and physical stimulation.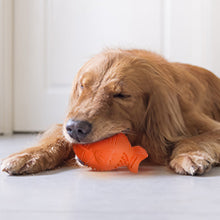 Meet Dogs 'Instinct Needs
Our chew toys help 'Meet The Instinct Needs' of dogs and reduce their destructive behavior by chewing and playing. It also can protect your shoes, socks, sofas and so on not being destroyed.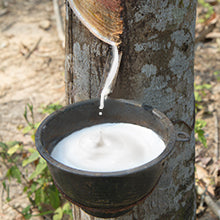 Non Toxic & Natural Rubber
This Dog Toy is made of extremely durable, all-natural rubber and its weight is 0.66lb. It can provide an unpredictable bounce that's different every time.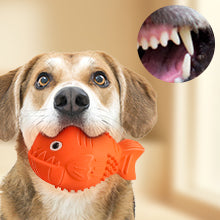 Good For Teeth
Our chew toys design with a unique shape that can help your fur friends clean their teeth. It can form positive chewing healthy habits.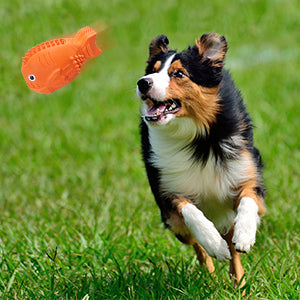 Outdoor Play
Tough Durable, highly elastic rubber is strong enough to withstand the high intensity of a dog's outdoor activities. Safe & non-toxic chewing toys make games more exciting.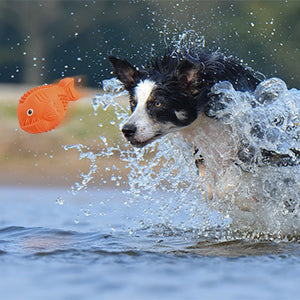 Water Floating
This product can be used as a water toy. It can float on water for swimming pool and beach. It can make more fun for water-loving dogs.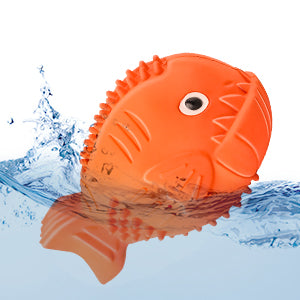 Easy To Clean
The indestructible dog toy can easily be cleaned by hand directly. You don't need to spend so much time cleaning it.
Excellent Choice For Your Fur Friends
The design of the raised parts allows the dog toy to become more effective for teeth cleaning. You can add some toothpaste or peanut butter to the parts to entice the dogs to chew.
Interact With Your Dog
Our dog toys have a crazy rebound and its irregular jumping and rolling increase the fun of catching. You can play it with your friends.
In the interaction to enhance your relationship with your lovely friend.
---
Great fir my chewing obsessed pup!
My dog had this toy for a month now, it still is squeak , and made very sturdy. The orange color make them to chase it easily.
Best toy ever
I bought one piece and loved it so much. If you have aggressive chewers this is the toy for them. My dog work on this toy for weeks with no punctures or signs of wear so far.
My dog loves it! I love it!
It has been almost 3 months since my dog got this toy. The squeaker is keeping her interested and occupied. Don't have an unpleasant odor so far.