---
---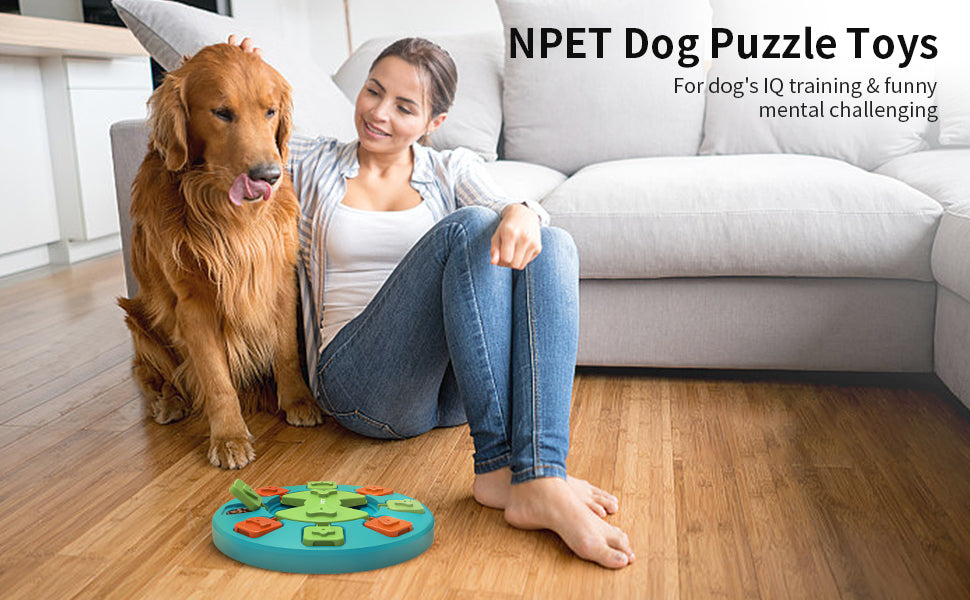 2022 NPET New Released Interactive Dog Puzzle Toy
Intermediate challenge

14 flipping and sliding treat compartments

Fights boredom & reduces destructive behavior

Works best with small treats or kibble

No removable parts for safer play

Easy to clean with soap & water

BPA-free, safe material

Durable composite material

Which Level is Most Suitable for Your Dogs?
Level 1 - Beginner
A great way to introduce your pup to problem-solving and puzzle games with easy flipping and sliding actions.
Level 2 - Intermediate
Has added obstacles that require your dog to combine actions to get their reward.
Level 3 - Advanced
Challenges your dog to learn sequential steps to find their treat using more complex steps.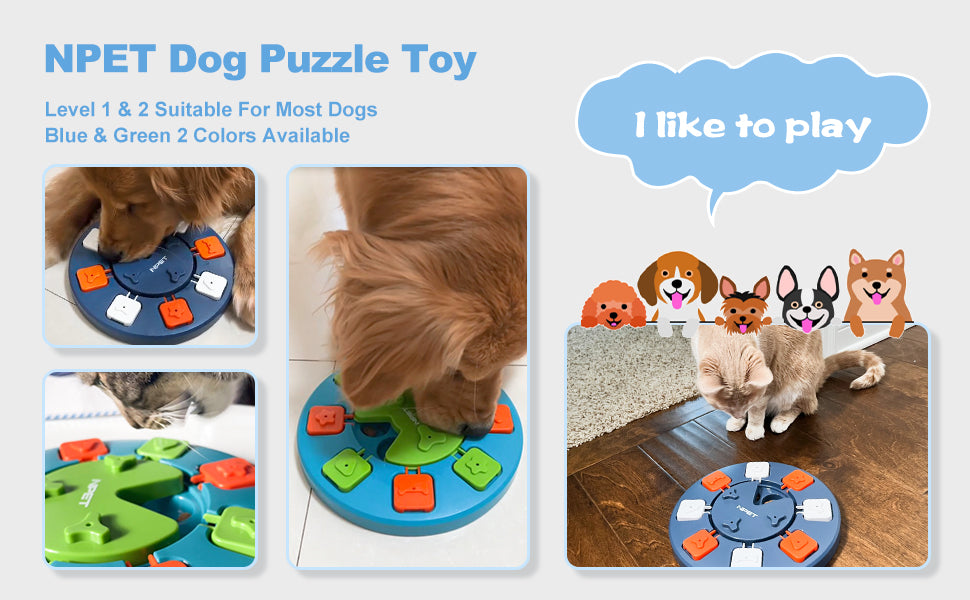 ---
Best $15 I've ever spent on a dog toy.
It does slow down feeding time drastically. My dog is still figuring it out, this is her first attempt.