---
---
(Note: click the coupon code, enjoy 50% off discount for second same filters at checkout automatically.)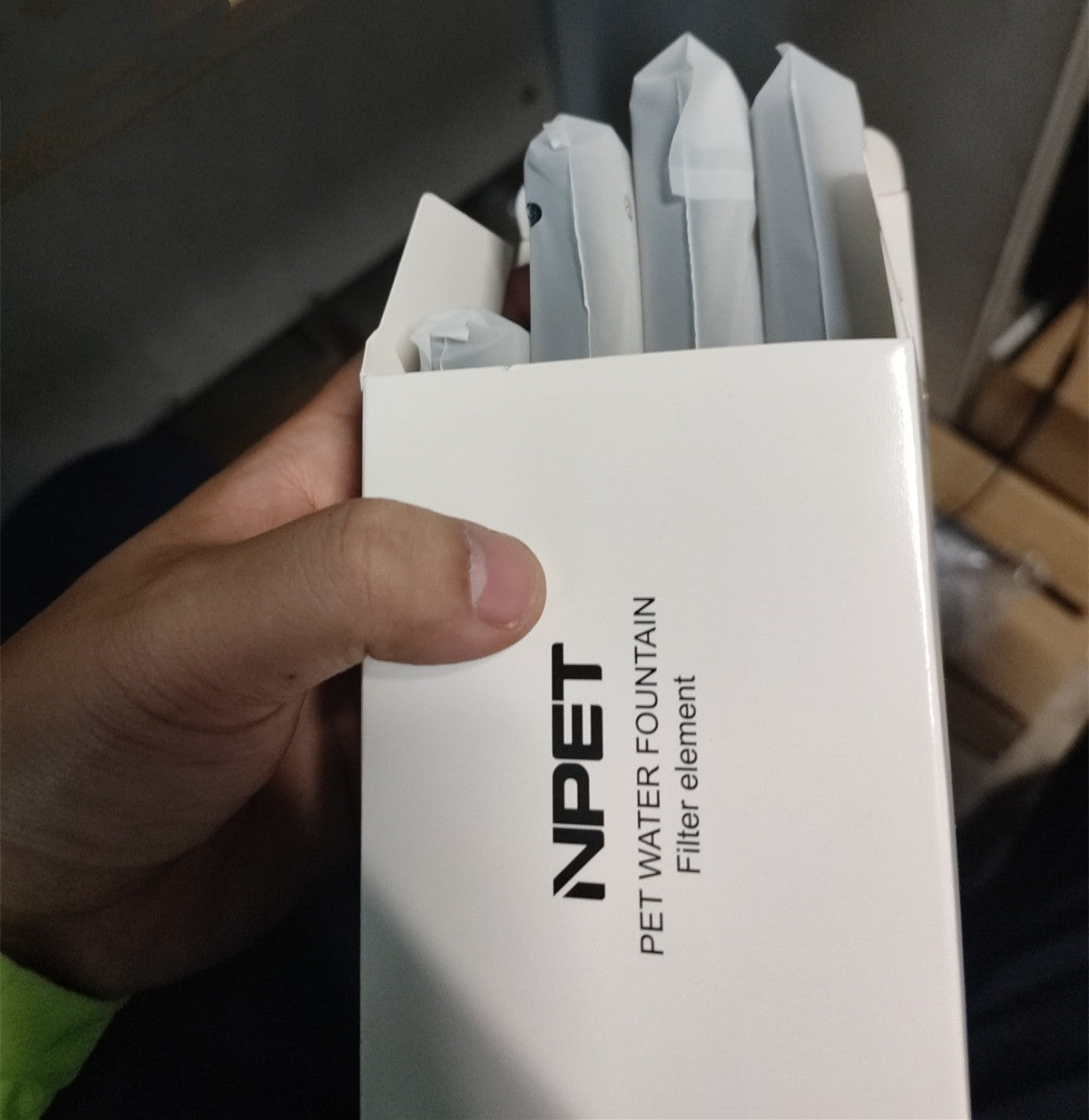 Compatible:
This filter is only compatible with NPET WF020TP transparent pet fountain.
Material: 
Food grade Resin + Activated carbon

Function:
Filter pet hair and most other impurities, remove odor.

Size
(L*W*H): 
4.5 x 1.1 x 0.5 inches (single filter)

Specification:
 4pcs per selling box

Suggestions:
a) Rinse the filter with water about 10 mins before use
b) Replace 
the filter
 every 4 to 6 weeks, it 
depends on actual filter status.
---
I need more filters
Very nice and I need more filters
How do I order another two pack of water filters
518 728 9602
Or [****]
Filters
Lousy, took forever to get them.I signed up for delivery updates, when I started checking it was not shipped. Then it was stuck in California for at least two weeks, then Anaheim California for two more days before it headed to me.
Very good
Easy to order, speedy shipping, works great!
NPET 4pcs cat dog water fountain replacement
These are the filters for the NPET water fountain that I have. They work well.
Great product
Great experience with this product