---
---
Save 50% on a
MASK
when you purchase 1 or more skateboards.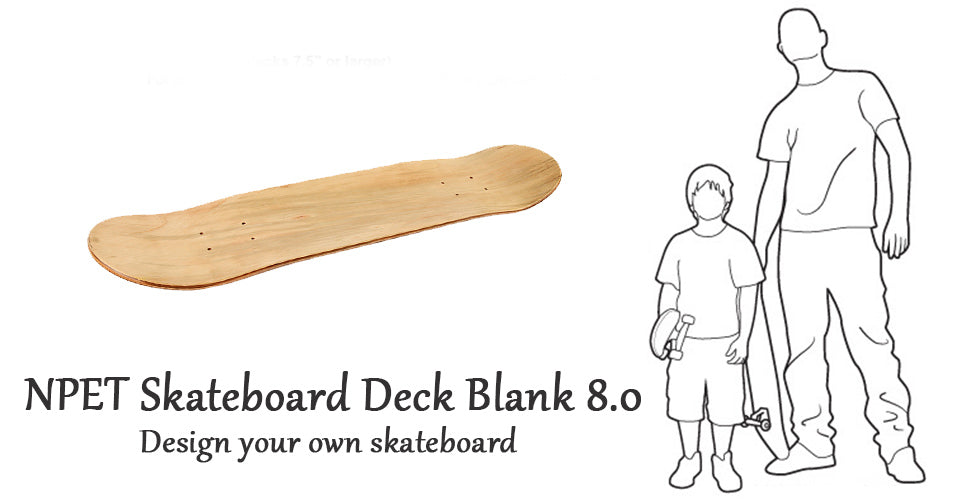 Why chose a NPET Skateboard Deck Blank 8.0 ?
Skateboard Deck are comes in many different widths. If you are a beginner to skateboarding, choose your deck according to the width, not the length or wheelbase. The width you need depends on your size, skating style and personal preference.
8.0"
Standard skateboard
 for adult riders skating streets or doing more technical tricks, are perfect for the skateboarder that wants quality under his or her feet.
Ideal for every skill level, from beginner to pro, it is a totally versatile skateboard deck that's perfect for street, pool, park and vert.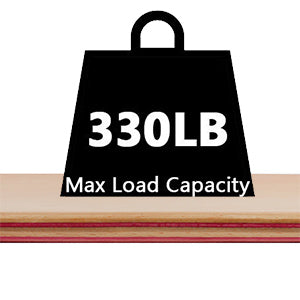 Soild & Durable
100% 7-ply Canadian Maple with a nice medium concave shape and slightly more concave in the nose and tail for a little extra pop.

It's rock-solid with tons of pop and ready for a staircase near you. A very strong board that holds shape for a long time.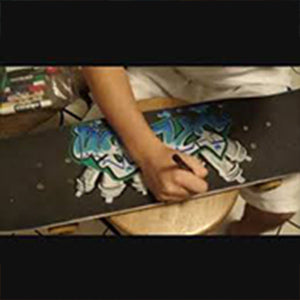 Do It Yourself
Create your ability of hands and intelligence.

If you loving to painting or create, you can draw your inspiration on the skateboard deck, make it can store forever. Make a graffiti design and share it with your friends at any moment. 

Become one of the most popular style for all around street skateboarding style.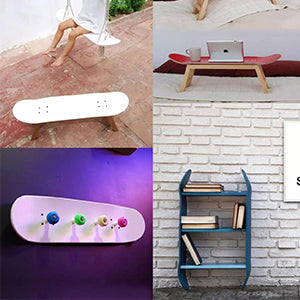 Become a Artwork
Tired of old-style furniture?

You can processed the skateboard deck into a swing, stool, bed table and a bookshelf etc. Use them to decorate your house, make it special and originality.

This is an another reason why choose a Skateboard Deck Blank, for designing your artwork however you want!
Size: 31x 8.25/7.75 inch.

Holes spacing: 4 cm

Material: 7 plies Canadian Maple Deck. Color: Natural

Deck with a double kick, concave shape. Max load capacity: 200 kg

DIY Blank Skateboard, Create your kid's ability of hands and intelligence
---
Really?! The holes don't match
I painted the whole thing and made it all nice. Then my trucks didn't fit because the holes are not in the right place! The holes are the same for every standard pair of trucks! Now I have to drill new holes in my board because you messed this up! I am going to have holes in the middle of by board that look weird and ruin the design i painted!
I really like this board.
Concave is intense, material is decent for what you pay. I'm still working on mine, board will do end up looking good when finished.
Great board
The deck has a good shape and is well balanced. Great for creating yourself a custom board. I now have the only Willie Nelson board I know of.
Great Experience
I love my new skateboard deck I got. It is going to be a great DIY item and it came very quickly.
Good blank, feels solid
I use them for designing my own graphics, easy to paint! The deck is very reliable and last long time.