---
---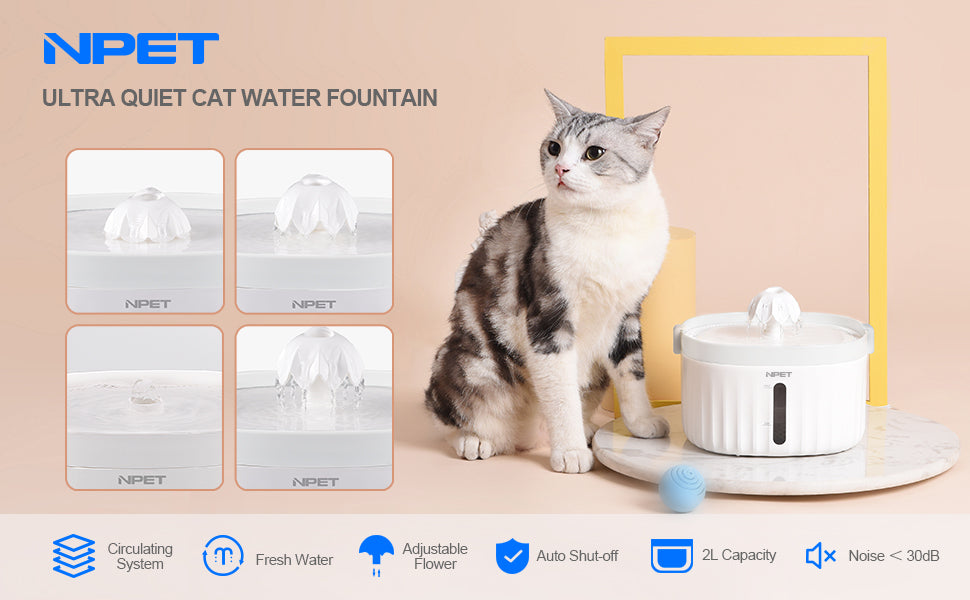 This cat water fountain has flower umbrella and fountain flow modes. Flower umbrella mode has 3 card slots of flower umbrella that you could adjust its height according to your the size of your pets. No matter which height is very silent and attract your lovely cats and dogs to drink more water to keep healthy. Spring water mode increases water oxygen content to provide fresh and health water.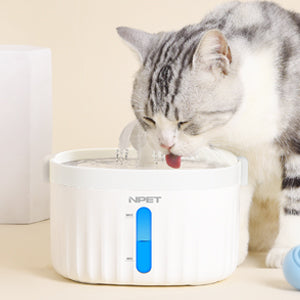 Smart LED Light Indicator
The Smart LED Light indicator reminds you to add water in time. Blue light is a normal mode. When the water level is low, the light turns red and the intelligent pump shuts off automatically.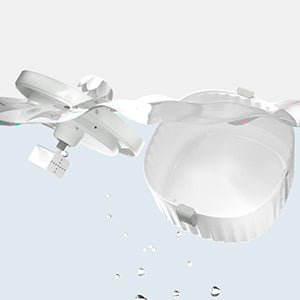 Easy to Install & Clean
Adopts safe BPA-free materials to provide fresh water to your pets. The superimposed structure makes it easy to install and clean. Elegant Roman column design which also is a perfect decoration at home.
120ml Water Storage Bowl
120ml cat water storage bowl design provides one-day drinking water in case of a power outage. No more worry when you are at work or in travel.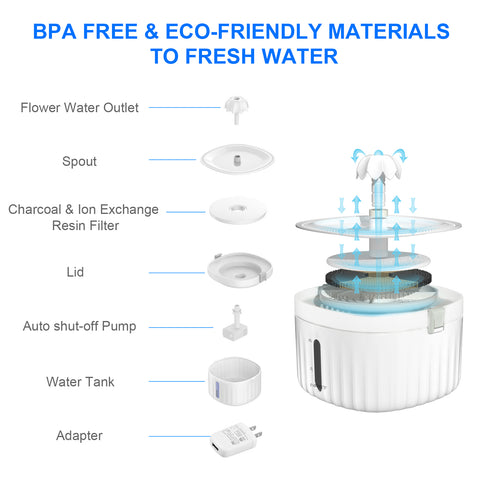 Quadruple Filtration System
The small holes in the water tray will collect the pet hair. The water pump inlet sponge could collect impurities to prevent the pump get blocked. The triple layer filter provides healthy and fresh water.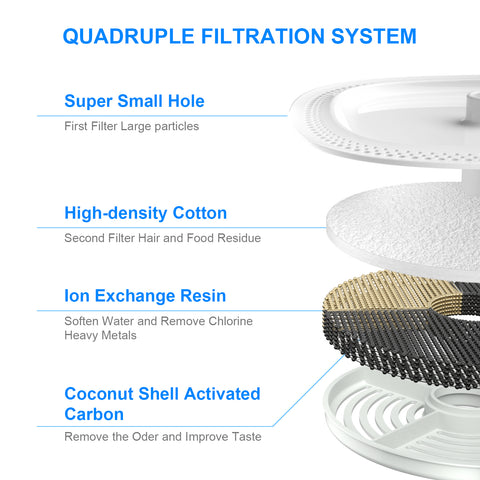 High Quality Filter
Activated carbon filters could remove bad taste and odor that provides fresh and clean water. The ion exchange resin could soften the tap water. Please soak the filters with clean water for about 10 minutes before first use.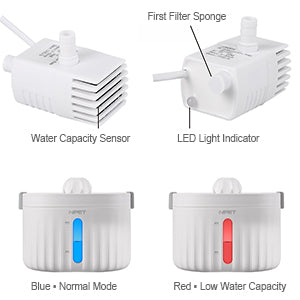 Super Quiet Pump <30dB
2W low consumption auto shut-off pump. It works<30dB that provides a quiet environment for your pet and you.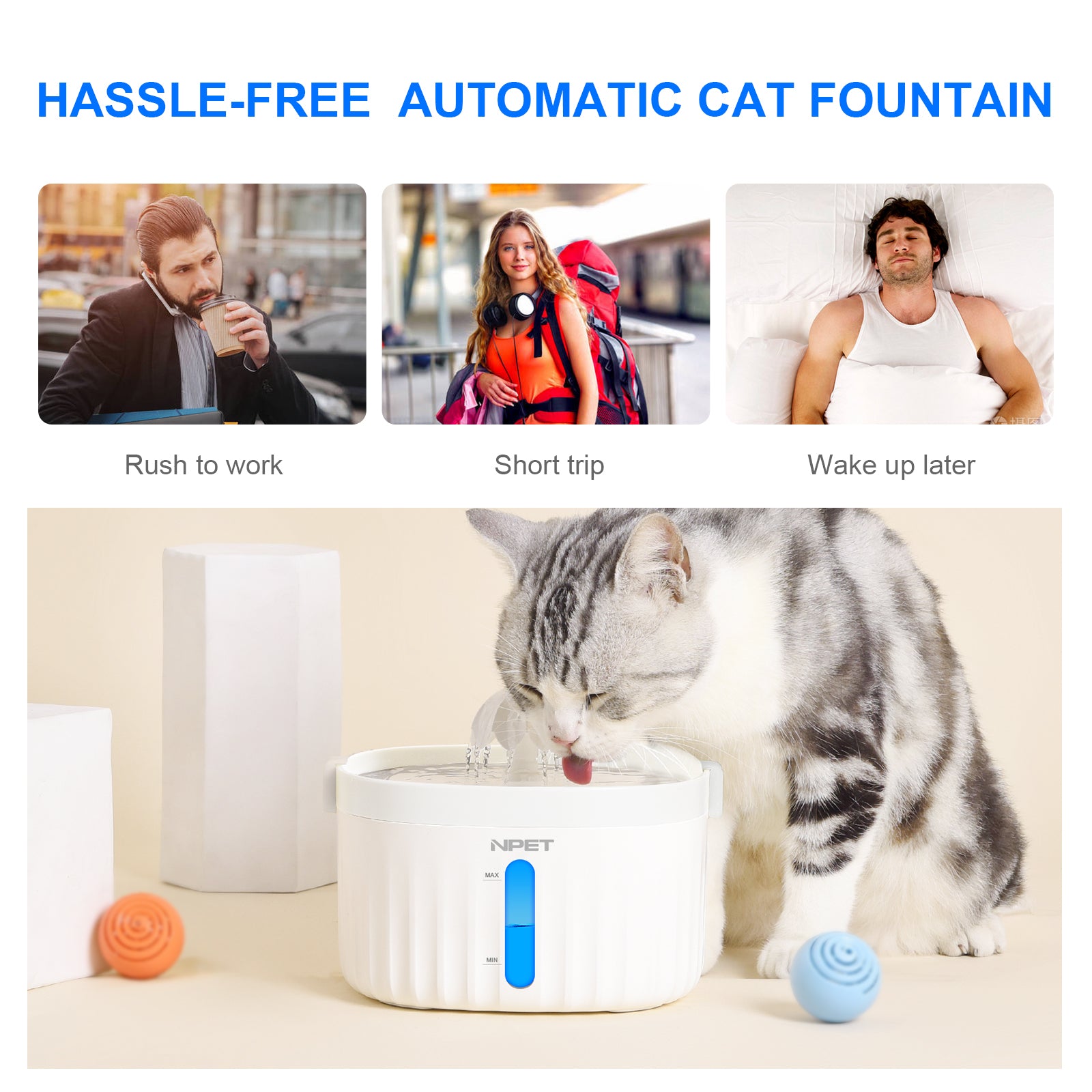 ---
my cat loved it!
This fountain is relatively inexpensive and easy to clean. My cats drink a lot more water now because of the visibly flowing water. The design is more like a chocolate fountain.