---
---
Tips: 1. Add lubricating oil to the lubricating hole before and during use
        2. The tip of the wool clipper blade should be frequently dampened in soapy water. Because it can lubricate the blade, and can soften the oily sweat on the sheep at the same time.
Note: 1. Do not run it when you did not shearing, keep motor life longer.
          2. Electric wool shears cannot work before lubricated.
Features: 
           1. Filter Design, Effective Dust proof : ventilation filter design, regular cleaning, extended service life.
           2. Sharp High Carbon Steel Blade: made of high-strength carbon steel, it is wear-resistant and sharp, and it can quickly enter and push the wool when the wool is pushed down.
           3. Suitable for all sheep.
           4. Come with black or orange plastic box randomly.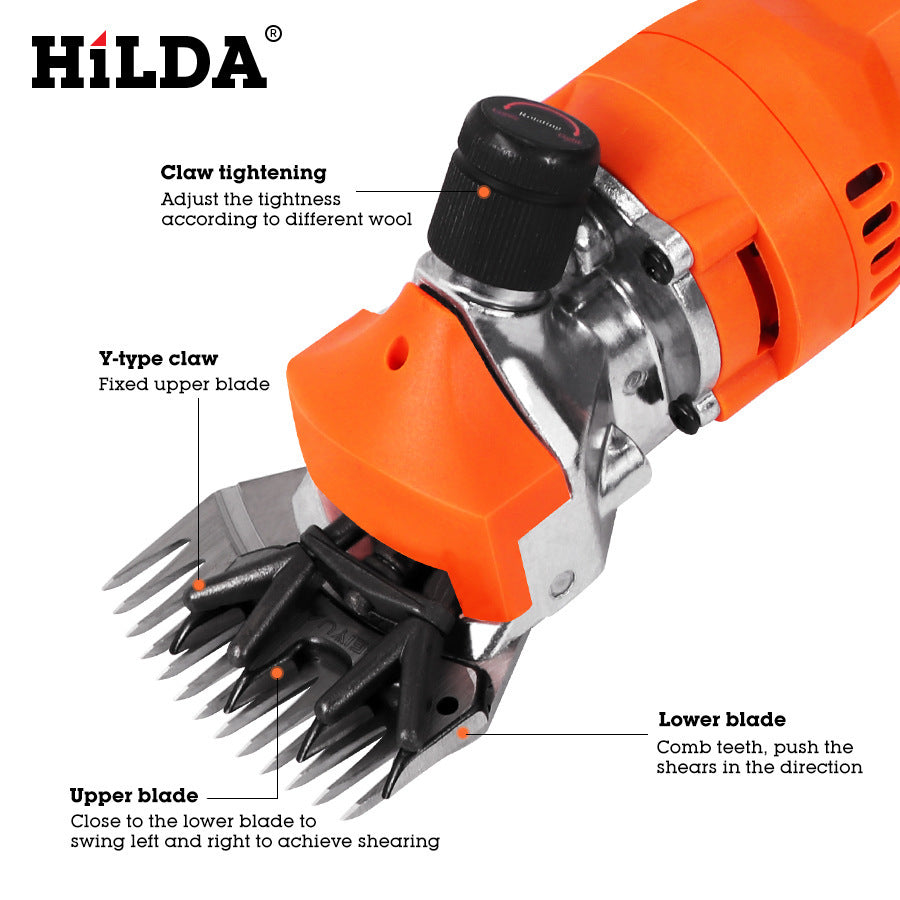 ---