---
---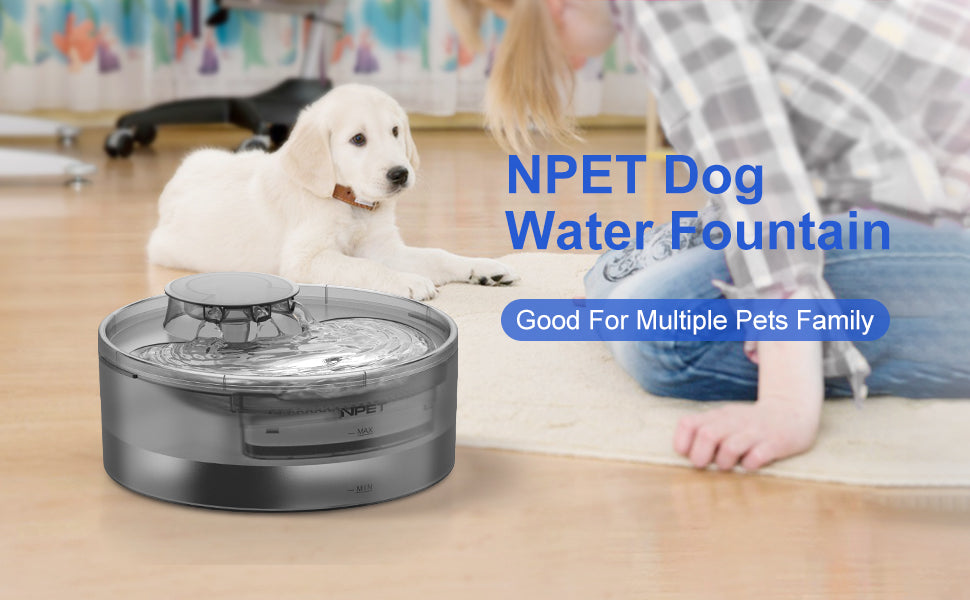 2022 NPET Latest DF10 Dot Water Fountain - 1.3 Gallon/5 Liter Large Water Capacity
Features
Waterfall flowing stream, awaken pets' desire to drink water

3 large drinking areas, designed for multi-pets households

1.3 Gallon/5 Liter large water capacity suitable for cats & dogs

Visible water level design reminds you to add water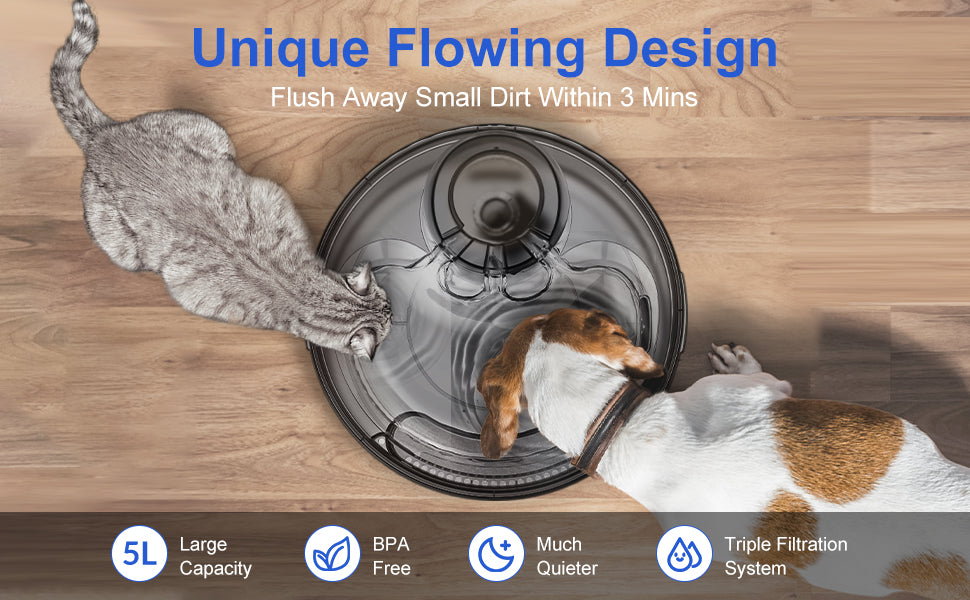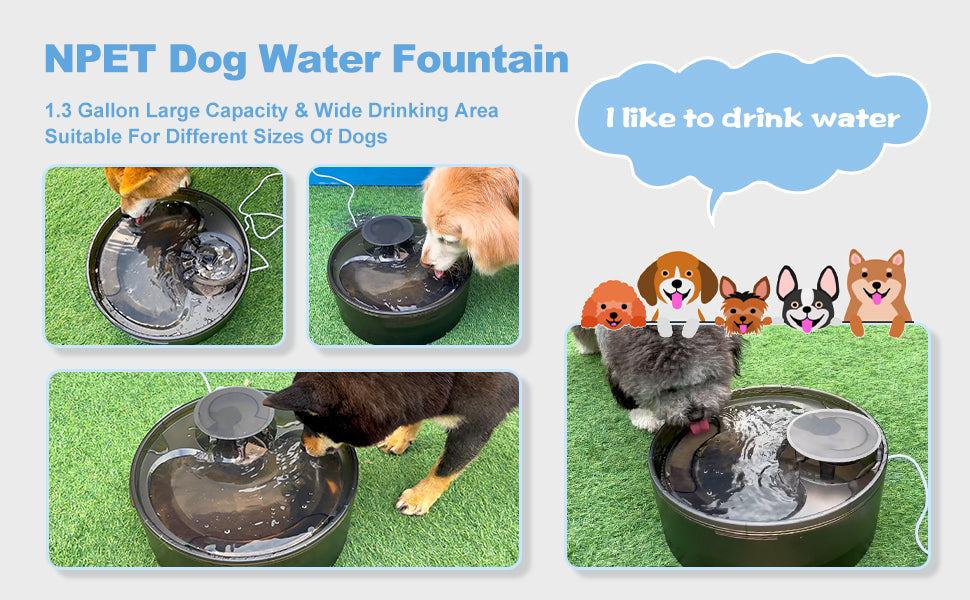 ---
Really like this fountain!
Setup was simple. The bowl has a generous drinking surface area, both my dog and cat drink from this. I have thought the pump was broken but it was just a long hair that got tangled up in the little spinning fan piece.
I bought this for my dogs!
We tried to get our dog not to drink from the toilet, that's why we buy this fountain. Both of my dogs love this fountain.
I love the look of your DF10 pet water fountain.
I have a bull terrier, he regularly drinks out of this fountain and drinks more. DF10 looks great , and the top dish is shallow, but wide. There is plenty of space if 2 or more dogs want a drink at the same time.
The product is great.
Nothing this better than having fresh water for dogs. Easy to clean and so pretty. love it!