---
---

2022 NPET Upgraded Professional Dog Nail Grinder with Double LED Lights, Dust Collected Function
How to Use The Grinder?
1. Make sure the dog is relaxed and comfortable.
2. Have the dog sit and talk to him/her softly to keep them calm.
3. Always include a favorite treat during the session and at the end.
4. Have a styptic powder or cornstarch readily available in plentiful amounts.
5. Grasp the foot from the ankle up in the palm of your hand, firmly but gently.
6. Turn on the lights to position the grinder under the nail.
7. Trim off a little of each nail. Be sure to avoid trimming into the 'quick'.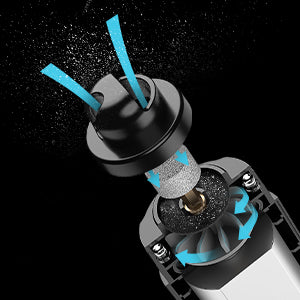 Unique Dust Collected Function
100% vacuum-effective suction fan with reusable fine filter, which could adsorb and collect the nail dust and fly ash efficiently. You can easily take out and change the filter.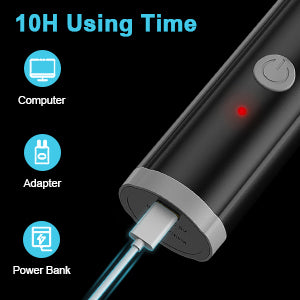 Rechargeable & Portable
The cordless pet nail grinder built-in 2000 mAh large battery that lasts 10 hours after a 3.5-hour full charge. It includes a USB cable that you can conveniently connect to a laptop/ AC adapter/power bank/car to charge.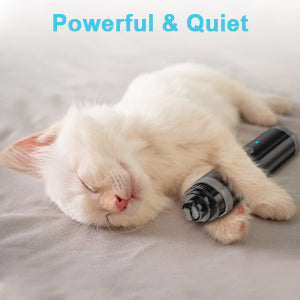 Low Noise & Vibration
This dog nail trimmer has 3 ports for different sizes of pets. Ultra-low noise less than 50dB. Not scare your pet at all.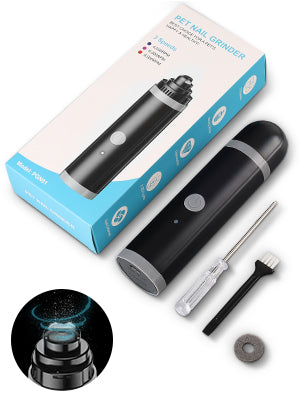 Why Choose Us?
1. Special dust collected function
2. Low noise <50db
3. Bright dual LED light
4. 3-speed adjustable switch
5. Durable diamond grinding wheels
What Do You Get?
Dog nail grinder*1

User Manual*1

Screwdriver*1

Nail Dust Brush*1

Nail Dust Filter*5

USB Charging Cable*1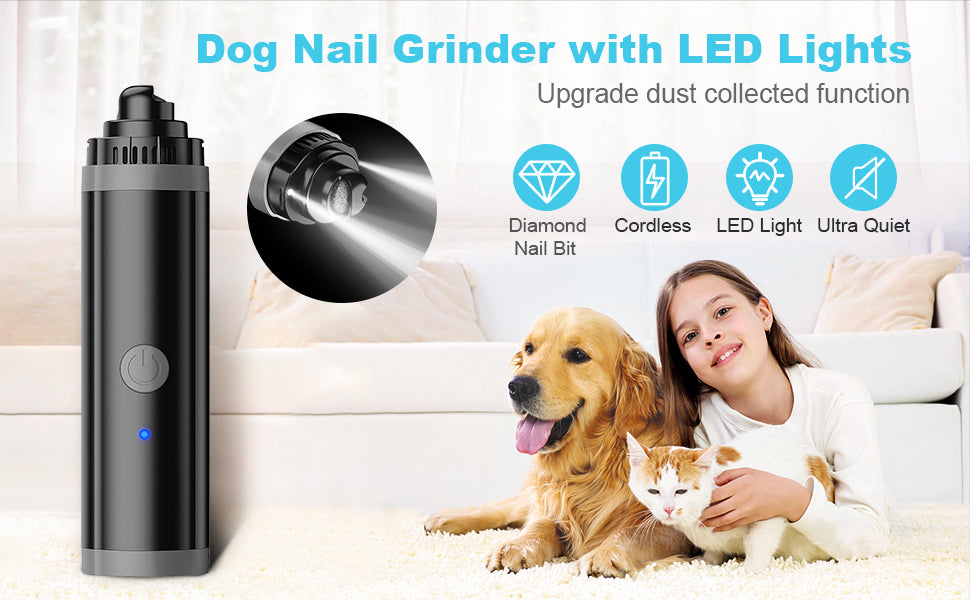 ---
The grinder is so efficient.
It it very quiet on both settings, which is great, especially for skittish pups. Pets get accustomed to having their nails done finally.
A much better experience
It's very easy to use and gets the job done! My dog got the comfort and enjoyment when doing his nails cleaning.